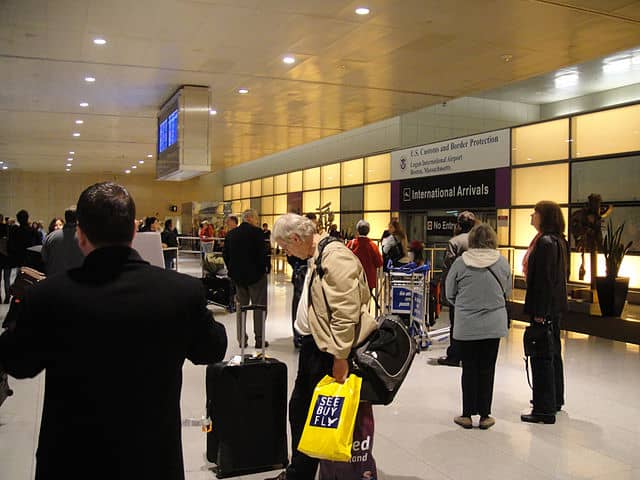 Several domestic flights were suspended on Wednesday morning at Boston Logan Airport due to a widespread FAA system outage, which affected travelers in Boston and other U.S. cities.
All domestic departures were to be halted until 9 a.m. E.T. Many flights were delayed until 9 a.m. or later, according to a departure board in Terminal B at Logan. FlightAware reported 3,704 domestic and 134 delays at Logan Airport as of roughly 8:20 a.m.
The FAA declared that after lifting the ground stop, regular air traffic operations were gradually starting to resume across the United States by just before 9 a.m.
Despite the ground stops being lifted, there were more than 250 delays at Logan at around 11:30 a.m. The lingering delays were getting better by late Wednesday afternoon, but the effects persisted, particularly for travelers seeking to make connections. Due to over 200 canceled flights this week, the majority of reservations for car services in boston have also been canceled.
People could be spotted hanging out at the airport's terminal gates throughout the morning. Check where to eat and drink if you're made to wait at Boston Logan Airport.
The problem was a system breakdown with the Notice to Airmen system, which gives flight crews safety information. Investigators stated on Wednesday that they do not think a cyberattack of any type was the cause of this. An inquiry was still being conducted to determine what caused the issue.
Before traveling to the airport, customers are urged to check with their airline about their trip status, according to the Massachusetts Port Authority, which manages Logan International Airport.