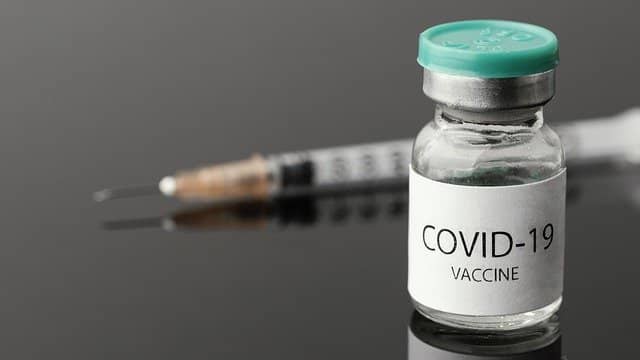 Now that 16 and above Massachusetts are eligible for vaccination, everyone is running to get their appointment for the same. Nevertheless, due to a shortage of available slots each week, many are left waiting. 
With a large pool of eligible residents and an uneven appointment system at the state's vaccination sites, pharmacies, and community health centres, residents are scrambling to book appointments for their loved ones and themselves.
Although the state, after criticism about its signup process for the mass vaccination sites, has allowed pre-registration through which citizens can input their information and get notified when there is a slot open, there are still some residents who are having a hard time securing appointments. 
If you are one of those finding it difficult to find a slot, here are a few tips that can help:
Find appointments at CVS
One of the tricks some people are employing to find appointments at CVS locations is selecting a state with lots of available appointments and avoiding an initial statewide screening page that mostly shows no appointments available anywhere in Massachusetts. 
Here is how you can do it
Go to CVS's main vaccine page and select a state that has plenty of appointments available.
Follow through by answering the screening questions until you reach the page that determines eligibility, where you select Massachusetts.
Continue following through until you reach a page that asks for a zip code. Enter the zip codes that you can make yourself available to see if there are any slots available.
Get an appointment at New Hampshire
Out of state residents are now eligible to book vaccine appointments in New Hampshire. If you can travel to New Hampshire to get a vaccine, register yourself at the state's vaccine scheduling site.
Preferred: COVID-19 Coronavirus Safe & Secure Taxi Service in Boston
Follow @vaccinetime on Twitter
Run by software engineer Dan Cahoon, @vaccinetime follows through several vaccine appointment websites and tweets when a slot is available in any of them.
The Twitter account posts when appointments come up at various locations. With each tweet, Cahoon mentions the number of slots available and wherein the state one could book one. Moreover, the posts also include links to individual websites for residents to follow.
Sign for Email Alerts through COVID Vaccine Finder
You can also sign for alerts through COVID Vaccine Finder and be notified when a new appointment is available. The website is run by three sisters who started operating the website when they realised that vaccine seeker was short on time to go through websites after websites in order to search for vaccines.
Once you sign up for a vaccine, you can rest assured that as soon as a slot is available you will get a notification on your mail.
Follow Vaccine Hunters Facebook Group
With 13,000 members, the Vaccine Hunter Facebook group shares tips on how eligible people can book appointments for themselves and their loved ones. Members interact with each other to answer each other's questions about their personal experiences including signing up, getting alerts, and receiving vaccines. Many of the group members individually create their own spreadsheets to keep a track of slot openings.
The Vaccine Hunters group is full of volunteers willing to go out of their way to help others find a slot for an appointment and receive a vaccine.
Get help from Volunteers
A group of volunteers are also run Massachusetts COVID Vaccination Help. They help others schedule an appointment for vaccines, with special attention to those who are having a tough time dealing with the Coronavirus crisis.  Visitors can either sign up for health through booking an appointment or go through the guidelines to book their own appointment. So far, the Massachusetts COVID Vaccination Help has helped book more than 20,000 appointments.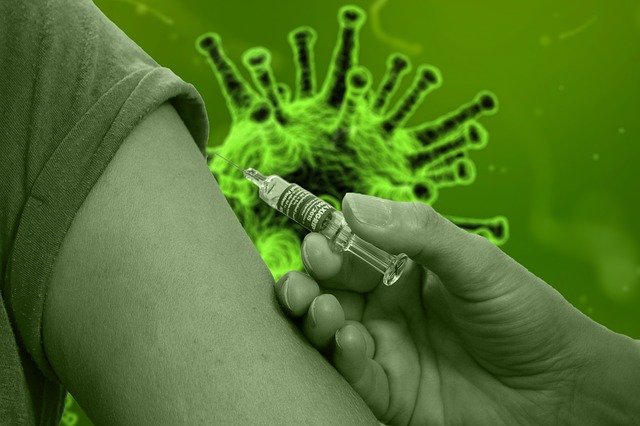 Sign up for Text Alerts
Covidvaccinetexts.com is a website that sends users text notifications when vaccine appointments are available at nearby pharmacies. You can enter your phone number and select locations near you to be notified when slots are available.
Register with Dr. B
Dr. B is a service that connects covid vaccine seekers to those who have an excess dose. "Sometimes, patients have to cancel their vaccination appointments, leaving unused doses at the end of the day. You can sign up to receive text message notifications when they become available near you," says the website.
Sign up for the waitlist at Boston Medical Centre
Boston Medical Centre's waitlist is for people who would like to be vaccinated at one of the hospital's community vaccine clinics, says the website.
Users can submit a form and will be notified through mail, text, or call to book an appointment once they are available. The waitlist is for vaccination sites across Boston.
For Boston Residents of Color, Visit the Equity in Vaccine Access Line
Boston launched the Equity in Vaccine Access Line to enable communities that have had the worst effect of Coronavirus to find and book vaccination slots.
Those who identify as persons of color and are eligible for vaccination can fill out an online form or call 6176355555.
Check-in with your local pharmacy
Pfizer and Moderna vaccines need to be thawed and can't be frozen again, which means clinics and sites are sometimes left with leftover doses. Since there are no uniform policies around leftover vaccines, they are often found at local pharmacies and seekers can get their hands on them at no extra cost.
Pharmacies can identify which people are eligible for a vaccine with the help of a CVS patient profile.