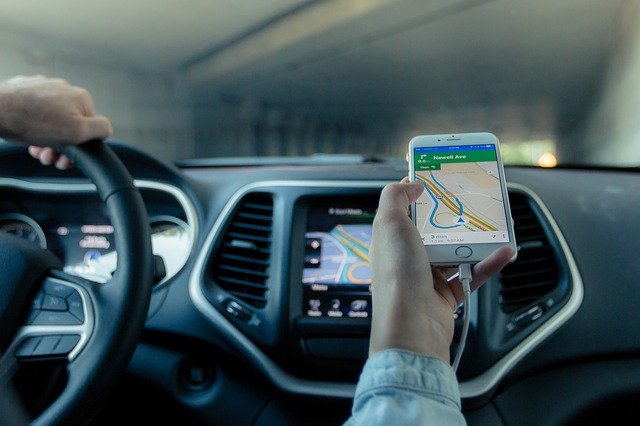 One of the worst effects of the Covid-19 pandemic befell the ride-hailing industry throughout the world. While people were maintaining social distancing and spending months in isolation, ride-hailing businesses were struggling to make ends meet. Now that the pandemic has started to subside, thanks to the vaccine drive and strict social distancing rules in place, the ride-hailing business is gradually getting back on its feet.
Nevertheless, the world as we know it has changed and in order to adapt to this new world, ride-hailing businesses will have to make some adjustments as well. 
Let's take a look at some of the measures that need to become the norm for ride-hailing businesses if they are to get back to business and retain their customers:
Safety first
Now that we have gone through a pandemic, safety measures are not an option but a necessity. Although the Covid-19 situation is subsiding, all the safety measures are to remain for at least the coming years. A ride-hailing company needs to abide by these rules and be cautious about the safety of the passengers and the drivers. Encourage your passengers and drivers to wear masks and ask them to use sanitizers regularly. 
Keep the vehicles clean and tidy and make sure to fumigate your entire fleet regularly. Moreover, you also need to market your business as responsible and well-equipped to handle any situations so you can attract new customers and retain the old ones.
Preferred- Coronavirus Safe & Secure Taxi Service in Boston
Explore various revenue sources
While the taxi and ride-hailing businesses are down because of people not going out as much, the home delivery business is on a rise. As people are reluctant to get out of their homes in the fear of catching infections, they are actively ordering food, clothes, and other essentials online. Ride-hailing businesses could tap into this and transform their business to serve the current needs of the people. If you start looking into transportation businesses such as delivering essentials, medicines, grocery to the doorstep, you can build another source of revenue for your business.
Such transformation will also help you stay active and in business at all times, regardless of the situation. Not to mention, it also creates multiple sources of revenue for you.
Understand your customers' needs
Understanding your customers and their needs and acting on them is one of the most essential steps of keeping a business up and running. The demands and needs of your customers change with time therefore it is important to remain updated on them. Find out how the needs of your customers have changed during the pandemic, what kind of services are they expecting from you, and what are the changes you need to make to cater to those needs.
In order to stay updated on the needs of your customers, establish an active feedback channel with them. Use your social media handles to connect to your customers and ask them for their feedback regarding your business. You can also do an online questionnaire consult your drivers to know what kind of complaints or feedback they are getting from the customers.
Preferred- Taxi Service Boston to New York | Car Service Boston to New York
Go digital
Digitalization is the need of the hour, now more than ever. Traditional ride-hailing practices are becoming obsolete. Develop a ride-hailing app that offers your entire services in a bundle, Make sure to provide multiple payment options through the app so your customers don't have any difficulty in ordering rides from you. You can also automate your processes by developing ride-hailing software and, in turn, save your time and money.
Be prepared
Learn from the past years and stay prepared for what is to come. Life is unpredictable and anything could happen at any time, which means you must be prepared for whatever the future might throw at you. 
Invest your profits in a safe stock to help keep the business afloat during the time of recession. Strategize your business in a fashion that saves money and resources and makes you the most profit. Moreover, make smart marketing decisions to achieve more with less.
Appreciate and value your workforce
Your employees are the most important asset of your business and it is time you start treating them like it. Let them know that they are valued and appreciated through action as well as acknowledgment. Also, listen to your employees and recognize their suggestions, feedback, and complaints. 
Preferred- Rhode Island Ma Airport Taxi Service
Conclusion
The time has come for ride-hailing companies to get back to business. Nevertheless, one thing that must be kept in mind is that there have to be modifications and changes to the entire framework of the business. While it is not easy to get back to speed with all these regulations in place, with a certain amount of motivation and resilience, anything is possible. Stay up-to-date with your customers and make the best use of technology to get your ride-hailing business back in the market.
Image by Foundry Co from Pixabay