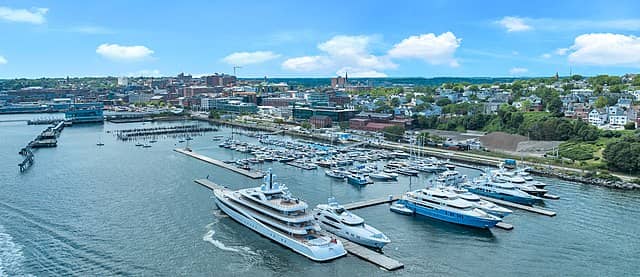 Maine, with its idyllic landscapes and serene coastal charm, has earned a well-deserved reputation for its relaxing and enchanting small towns. Nestled amidst breathtaking natural beauty, these towns exude a tranquil ambiance that beckons visitors seeking respite from the hustle and bustle of everyday life.
With their quaint architecture, close-knit communities, and an abundance of outdoor activities, Maine's small towns offer a haven where one can unwind, connect with nature, and indulge in the simple pleasures of life. Whether it's strolling along picturesque shores, savoring delectable seafood, or immersing oneself in the warmth of friendly locals, these towns encapsulate the essence of relaxation and provide a much-needed escape from the rigors of the modern world.
Maine is famous for its relaxing and charming small towns for several reasons:
Natural Beauty: Maine is known for its breathtaking natural beauty, including rugged coastlines, picturesque harbors, pristine lakes, and stunning mountain ranges. The small towns in Maine often benefit from this natural beauty, offering residents and visitors a peaceful and scenic environment to unwind and enjoy.
Laid-back Lifestyle: Maine has a reputation for its laid-back and slower-paced lifestyle. The small towns in the state reflect this relaxed atmosphere, with friendly locals, welcoming communities, and a sense of community pride. The unhurried lifestyle allows visitors to escape the hustle and bustle of city life and enjoy a more leisurely pace.
Quaint Architecture: Many small towns in Maine boast historic and charming architecture. The well-preserved buildings, often featuring colonial or Victorian styles, add to the overall appeal and charm of these towns. Walking through the streets lined with quaint shops, cozy cafes, and unique boutiques creates a nostalgic and inviting atmosphere.
Cultural and Artistic Scene: Despite their small size, many towns in Maine have vibrant cultural and artistic scenes. You'll find art galleries, theaters, live music venues, and local festivals celebrating the arts. These cultural offerings contribute to the relaxed and creative vibe of the towns, providing opportunities for residents and visitors to immerse themselves in the local arts and entertainment.
Outdoor Recreation: Maine's small towns are often surrounded by abundant outdoor recreational opportunities. From hiking and camping in national parks and forests to boating and fishing on lakes and rivers, there is no shortage of outdoor activities to enjoy.
Culinary Delights: Maine is renowned for its seafood, particularly its lobster and clams. Many small towns along the coast offer excellent seafood restaurants and lobster shacks where visitors can savor fresh and delicious seafood dishes. The farm-to-table movement is also strong in Maine, with local produce and artisanal products often featured in the small town's restaurants and markets. The culinary experiences in these towns contribute to a laid-back and enjoyable atmosphere.
Suggested Read: Popular tourists attractions & Things to Do in Portland, Maine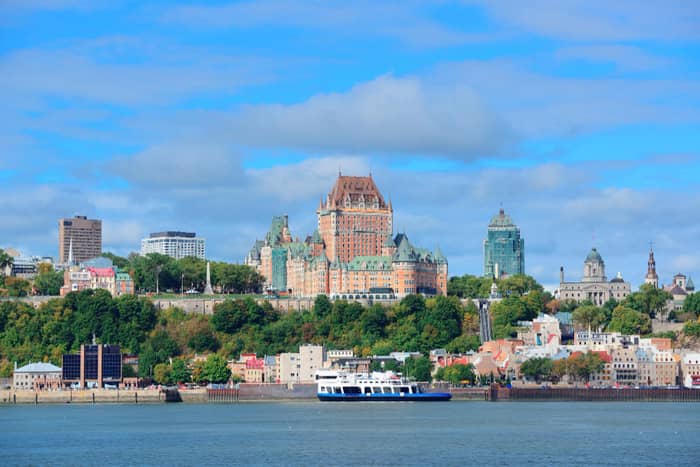 Here is a list of charming small towns in Maine to chill out this summer.
Camden: Located on the coast, Camden is a picturesque town with a beautiful harbor and views of the Camden Hills. It offers a charming downtown area with boutique shops, art galleries, and cozy cafes.
Bar Harbor: Situated on Mount Desert Island, Bar Harbor is the gateway to Acadia National Park. The town has a relaxed vibe and offers stunning natural beauty, including mountains, forests, and rocky shores. You can enjoy outdoor activities like hiking, kayaking, and whale watching.
Kennebunkport: Known for its scenic beauty and historic charm, Kennebunkport is a delightful coastal town. It features a picturesque harbor, lovely beaches, and a quaint downtown area lined with shops and restaurants. Take a stroll along the waterfront or go on a lobster boat tour.
Boothbay Harbor: Nestled on the shores of the Sheepscot River, Boothbay Harbor is a charming fishing village. It offers a tranquil atmosphere, beautiful coastal scenery, and a variety of outdoor activities like boating and fishing. The town also hosts the annual Windjammer Days festival.
Damariscotta: Located on the Damariscotta River, this small town is known for its historic architecture and scenic beauty. You can explore the charming Main Street with its art galleries and specialty shops. Don't miss the picturesque waterfront and the famous oysters at nearby oyster farms.
Ogunquit: Situated on the southern coast of Maine, Ogunquit is a popular summer destination known for its sandy beaches and rugged cliffs. The town has a lively arts scene, with several galleries and theaters. Enjoy a leisurely walk along Marginal Way, a scenic cliffside path overlooking the ocean.
Wiscasset: Often referred to as the "prettiest village in Maine," Wiscasset is a historic town with well-preserved 18th-century architecture. Stroll along the village's main street lined with antique shops, art galleries, and cozy cafes. Be sure to try the famous lobster roll at Red's Eats.
These small towns in Maine offer a relaxed and welcoming atmosphere, allowing you to unwind and enjoy the natural beauty and charm of the state. If you need a chauffeured ride to Maine from Boston do consider us for the service.
You may also like: Top 10 Beach Towns In Massachusetts And How To Choose The Right One This Summer.