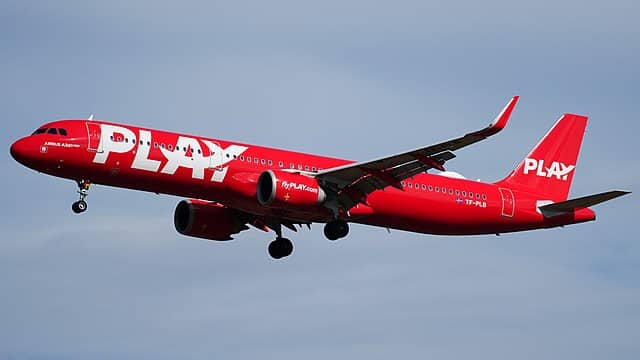 Traveling to Europe has become a little more fun. PLAY airlines are offering 23% off PLAY flights to Europe, for a limited time. The budget airline at Logan Airport is marking the year 2023 by offering round-trip tickets to Europe for 23 percent less. 
Logan Airport in Boston, Baltimore/Washington International Thurgood Marshall Airport in Baltimore, New York Stewart International Airport in New York, and Dulles International Airport in Virginia are the four U.S. locations served by Iceland-based PLAY, which started flying from Logan Airport in May.
Boston residents can receive reduced airfare to numerous destinations, including Berlin, Paris, Dublin, Iceland, and more. The offer is valid for travel until May 31 and must be booked before midnight on January 7.
All necessary taxes, levies, and carrier costs are included in the price. There are limitations and baggage charges. According to the airline, fares are kept reasonable by its "pay for what you need" model. Each passenger is allowed one personal item, but enhancements like checked luggage, meals, additional legroom, and others cost extra.
Such new ideas are allowing many airlines to cut off prices and make air travels convenient. if you are looking for an airport taxi cab service without having to go through any hassle in and around the city, Book your tickets anytime, and remember to call us at 617-576-9800 to take care of all your airport travel needs.
Image Credits- Play Airlines