Marlborough Ma. is a great place to hang out and laze around with some of the best attractions to explore. While the number of historic attractions or monuments might not be very high in the area, the place is a great fun for those who love to indulge in activities. Be it skating, massages, kids' entertainment or shopping, Marlborough has it all for its visitors. Take a break from your busy life and explore the city's fun places. Not only so, but the clean surroundings and calm atmosphere will soothe your mind and soul. Here are the best places and things to do in Marlborough.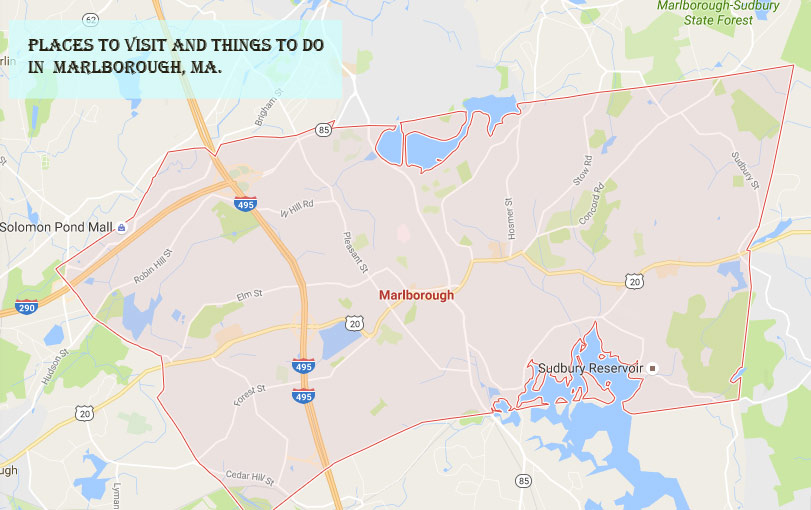 Trombetta's Farm
Trombetta's Farm is an inventive mix of a plant nursery, mini-golf course & homemade ice cream with a green, casual vibe. With that, the place definitely has something for everyone be it, adults who wish to play golf, kids who wish to enjoy various flavours of ice cream or senior citizens who want some fresh air and clean green surroundings to relax and unwind. This family-run garden never fails to disappoint anyone. Woodshop is a big hit with my kids where they can buy wooden toys. Moreover, the place has friendly staffs which make the overall visit even more pleasant.

Wayside Country Store
The centrepiece of the Country Store is the potbelly stove where antiques are displayed. The aroma of maple candy and syrup, gourmet jams and jellies, candles, bean pots, and a host of unique country store items will please you as soon as you enter. Wayside Country store has two restaurants that serve breakfast, lunch and dinner. Madrid European Bakery or Stephen Anthony's Restaurant are the two eateries where visitors can eat to the fullest. You can even shop their vast selection of New England and Boston souvenirs, or browse their intriguing book selections.  They have a nice pond on the grounds where the kids love feeding the ducks. You may even spot a swan or two!

Elements Therapeutic Massage
For a relaxing and rejuvenating experience visit Elements Therapeutic Massage Centre. Their professional therapists ensure that you get the best massages and treatments. The place is clean and very well furnished and the staff is very friendly. The massages are done in dim rooms on heated massage tables to ensure that you get the most relaxing experience in the most comfortable atmosphere.
Navin Skating Arena
For some fun and thrill visit The Navin Arena which is a Commonwealth of Massachusetts public ice skating facility, overseen by the Department of Conservation and Recreation. The arena offers a full-service skating facility with an extensive variety of skating programs for all ages and abilities. The arena also features a snack bar and conference room.  They provide personal skating coaches to help you enjoy the activity safe and sound. Look out for the figure skating club shows. The place is clean, well maintained and all but one of the rinks has good viewing areas.
Recommended: Taxi Cabs in Marlborough MA