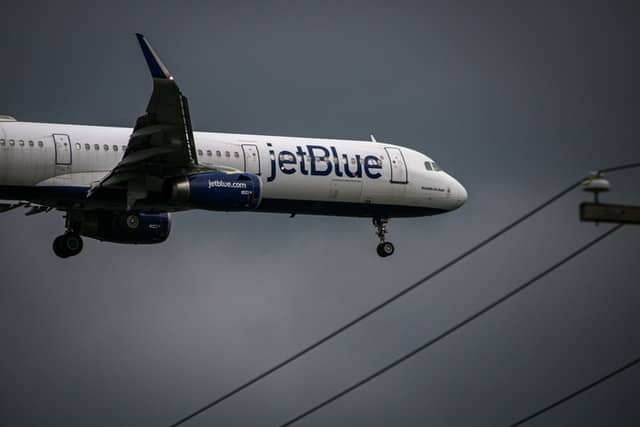 Logan Airport's largest carrier, JetBlue, has made itself on the list of the most cost-effective airlines in the world. The airline was named among the 10 Best Low-Cost Airlines in 2021 by Airlinesratings.com.
The website also named EasyJet, Jetstar, Frontier, Ryanair, Scoot, Southwest, VietJet Air, Volaris, and Westjet in the list.
"Each of these airlines has an excellent safety record and has made a big difference in their market," Geoffrey Thomas, editor-in-chief of Airlineratings.com, said in a statement. 
"From Southwest Airlines, which started the low-cost revolution in the 1970s, to JetBlue, which redefines the low-cost product, each airline has made a huge contribution to affordable travel," noted the website.
According to the website, there is a rise in demand in public for affordable travel options, and the airlines providing cost-effective options makes it possible for millions of people to experience flight travel for the first time. 
All the ranked carriers have either great safety records or have completed the International Air Transport Association Operational Safety Audit. 
JetBlue recently announced flights from Logan to five new cities Antonio, Kansas City, Milwaukee, Asheville, N.C., and Vancouver. The airline will also be launching Boston to London flights in 2022. 
Photo by Matt Boucher on Unsplash