Christmas is almost on to us and most of us probably have already figured out ways to spend the holiday. Christmas is one of the most exciting times of the year and it makes sense for us to plan this day according to our desires. While for most of us, Christmas usually means decorating, baking, cooking, and spending time with relatives or with ourselves, sometimes it is incredibly rewarding to do something out of the box with your friends and family, especially during the holiday seasons.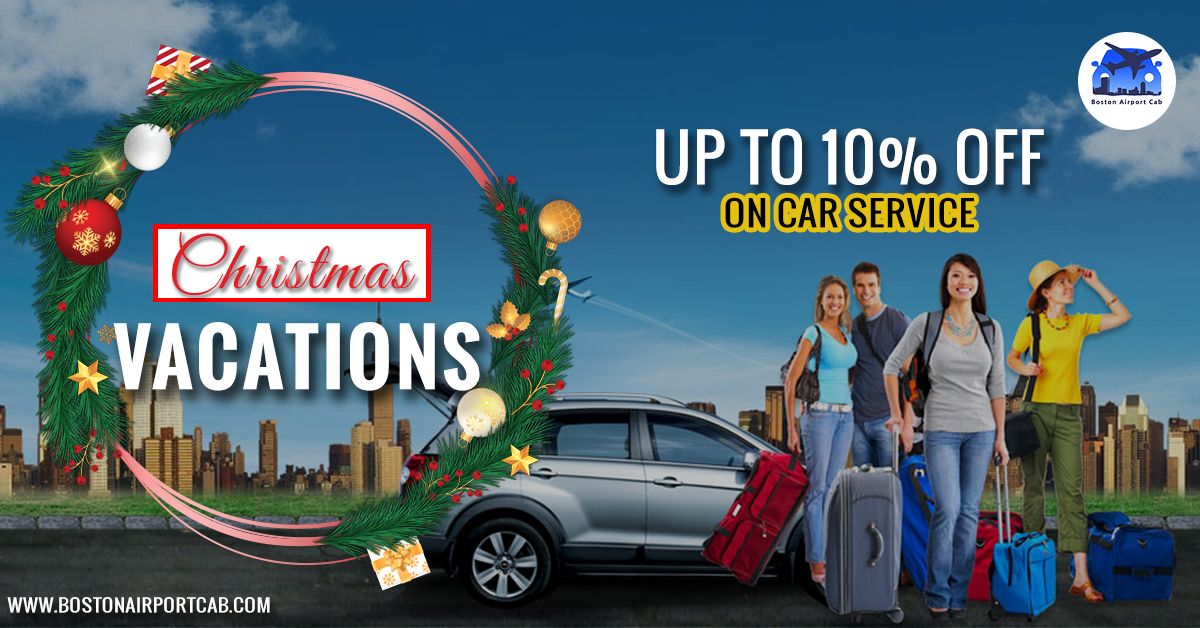 This holiday season, take a break from your usual holiday routine and visit a few awesome places with your loved ones to celebrate the true spirit of Christmas. Spending your holiday as you have had for the past couple of years might sound like a safe bet but it is also monotonous and not very exciting. If you are looking forward to adding some spice to this year's celebration and move beyond the usual routine, go to a new place with your loved ones and dive enjoy the day doing something you have never done before.
Introduce a little twist in your holiday plans by exploring the world around you, meeting new people, and celebrating the spirit of Christmas and New Year by giving love to everyone. With Boston Airport Cab, you don't have to worry about your trip requirements, as long as you are ready to party. 
Choose Boston Airport Cab as your companion for the perfect ride to wherever you decide to spend your holiday in. No matter what your plan is or how many headcounts or luggage you have, we have a solution for all your travel needs. We offer a fleet of vehicles for you to choose from along with professional and expert riders with an overall idea of the city routes. We also offer amenities such as water bottles, wifi, and child support seats. Moreover, this holiday season, we are offering a flat 10% discount on all our rides. The offer will be valid throughout the month of December as well as New Year's.