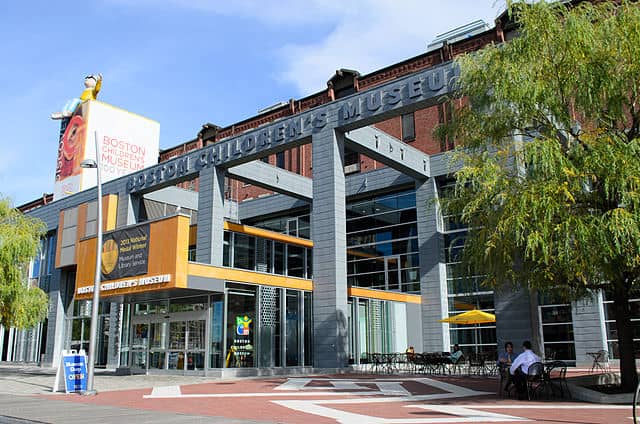 Boston Airport Cab wishes you a very happy holiday-less weekend. Why is that happy news? Because unlike on holidays every place won't have a holiday theme, not every bar, restaurant or mall is going to look the same. So this means this weekend you can have a regular day out in Boston, or an exceptional one. Depends on what you chose from our list:
Visit a Magical Disney Exhibit to Experience the Enchantment.
According to a new Disney immersive experience making its Boston debut this Thursday, you won't need to go to Florida to experience Disney magic. "Disney Animation: Immersive Experience" was made by Walt Disney Animation Studios and Lighthouse Immersion Studios, which has made immersive exhibits about Monet, Van Gogh, and Klimt in the past.
Lighthouse and Disney will treat visitors to floor-to-ceiling projections of some of their favorite animated characters and a surround-sound presentation of some of the music from movies like "The Lion King," "Peter Pan," "Encanto," and "Frozen" as part of their immersive exhibit, which will once again be held at the Lighthouse ArtsSpace at the Castle. Tickets are currently on sale for the show, which will be in Boston through the end of May. 
At the Boston Children's Museum, Put your Love of Learning to the test.
During Engineering Week at the Boston Children's Museum, kids who want to be engineers can learn and solve problems for a whole week during February break. Children under the age of 10 and their parents and caregivers will have the opportunity to explore, create, test, and try again as they work through various engineering tasks and challenges over the two-hour time periods of the event (9:30 to 11:30 a.m. and 2 to 4 p.m.). 
Relax with "Boogie Wit Da Hoodie."
New York rapper Boogie Wit Fans were looking forward to Da Hoodie's response to 2020's "Artist 2.0" because it had been almost three years since his last album. In December 2022, then, we meet the incredible Madrigals family and see Mirabel, their young daughter, fight to save their casa.  Then we meet the incredible Madrigals family and see Mirabel, their young daughter, fight to save their casita. 
Free American history.
The Boston and Nantucket Museums of African American History are teaming up with the Red Sox and Red Sox Foundation to offer free admission and guided tours to all visitors from now through Sunday in honor of Black History Month (which also falls during the month-long break in school). The African Meeting House, the country's first black church, and the former Abiel Smith School, the nation's first public school created specifically for the instruction of black students, are both located in the Beacon Hill neighborhood.
JaThe Boston Jazz Scene: Confined in Duck Fat As a result, the vendors will sell sweets first, followed by 10,000 pieces of curried pulled pork. The proprietor claims that the congee has a homey feel to it because his mother used to cook it for him when he was sick.
Sekali has held pop-up events in places like Cambridge's Lamplighter Brewing Co. and Somerville's Backbar, but The said he hopes to open his own physical location one day. Until then, stop by Bone Up Brewing Co. and sip a beer while eating one of his recipes. 
At Sully's on Castle Island, Announce an Early Spring.
Punxsutawney On Groundhog Day, Phil may have stated that there would be six more weeks of They can also make you a Hot Toddy or a tequila-laced hot chocolate. They can also make you a Hot Toddy or a tequila-laced hot chocolate. Enjoy thick-cut fries, fried calamari, or pesto arancini while lounging in the quaint setting. From 6 to 9 p.m., live music will be performed. 
Come out of Hibernation for Harvest's yearly Ice Party.
a sure indication of spring? The yearly Ice Party on Harvest's terrace with a fireplace This Sunday at 6 pm, the Harvard Square restaurant will host the fifth time that this famous outdoor party honoring the last winter will be held. What should I wear? The more vibrant the colors, the better for vintage ski and après-ski wear.
The festive mood is set by shot skis, scorching mugs of hot chocolate, ice-luge Old Fashioned cocktails, and specialty beers from Lamplighter Brewery. Chefs Nicholas Deutmeyer and Tab Volpe have planned some winter-warming treats like a big charcuterie buffet and cold oysters on the half-shell.
A portion of the money made from ticket sales and a raffle at the event will go to Furnishing Hope of Massachusetts. This is a Cambridge-based group that helps homeless families get back on their feet. To say "see you soon" to brighter days, reserve your seat on OpenTable. 
Did you make up your mind then? Call us at 617-576-9800 or visit our website
Image Credits- Boston Children's Museum