Boston Airport Cab Company (BostonaAirportCab.com) is hosting a get-together event on 15th March 2019, at the start of spring vacations across Uthe USA. The get-together idea is to increase solidarity among Bengali Drivers of any nationality operating in Boston or Massachusetts. We look forward to your participation.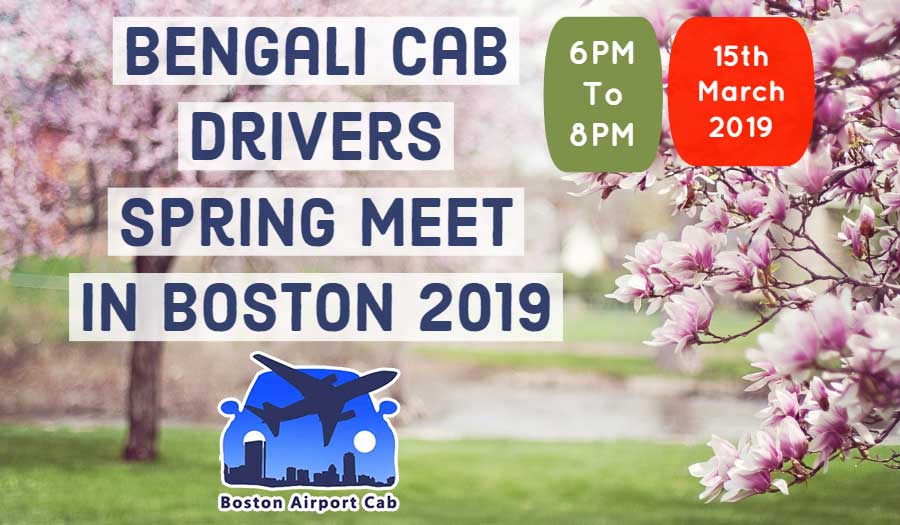 Event/Meet Program:
6 Pm – 6 30 PM: Meet & Greet, Interaction
6 30 PM – 7 00 PM: Small group discussion on rising competition from Uber, Lyft and how to survive in the tough cab driving industry in Boston.
7 00 PM – 8 00 PM: Dinner
Location: 1295 Commonwealth Ave, Allston MA 02134.
Phone No: 617-576-9800.
Date: 15th March 2019
This meet is only for drivers as individuals and not for family and friends. Please contact us to get an invitation to the meet. This is not open to everyone.
We plan to increase coordination among Boston Cabbies, particularly the Bengali Cab drivers community to counter the stiff competition from app-based Boston car service. We seek your active participation. This is a FREE event sponsored by BostonAirportCab.com.