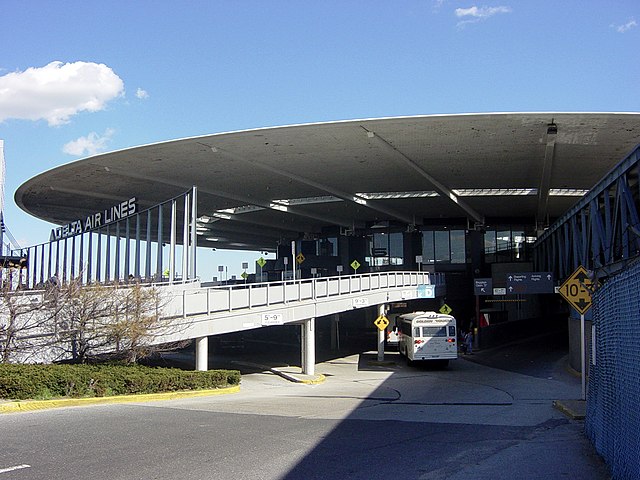 In Washington, on September 15, Reuters reported that U.S. regulators, citing air traffic controller staffing challenges, disclosed on Friday their decision to extend the reductions in minimum flight requirements at congested airports in the New York City area until October 2024. This extension offers respite to airlines that have experienced delays due to staffing issues within the government.
Minimum flight requirements stipulate that airlines can risk losing their takeoff and landing slots at crowded airports unless they utilize them at least 80% of the time. The waiver, in turn, permits airlines to forgo some flights while retaining their allocated slots.
The FAA stated that the New York Terminal Radar Approach Control (N90) still lacks an adequate number of certified controllers to manage regular levels of air traffic.
Furthermore, the FAA conveyed its ongoing efforts to address the persistent shortage of fully certified air traffic controllers at N90 through a long-term solution.
Airlines for America, an industry group, expressed its gratitude for the extension of the waiver, acknowledging the FAA's management of air traffic controller staffing issues. U.S. airlines will maintain their operation of larger aircraft to alleviate the strain, the group stated.
On Tuesday, U.S. airlines voiced their increasing frustration regarding air traffic control (ATC) shortages, which have caused flight disruptions.
The FAA had previously extended temporary reductions in minimum flight requirements at congested airports in the New York City area and Washington National Airport through October 28 due to staffing shortages. These waivers were initially issued in March after Delta Air Lines (DAL.N) and United Airlines requested permission to avoid operating up to 10% of their flights.
"The current volume of flights is overwhelming the system," remarked JetBlue Airways (JBLU.O) CEO Robin Hayes in a statement to Reuters on Tuesday. He noted that airlines initially received a waiver for flights in March, but it was granted "quite late in the game… We need to proactively address this issue."
Airlines have grappled with flight disruptions following a record-breaking U.S. summer travel season and have voluntarily reduced flights due to air traffic staffing shortages. They are keen on expanding their flight schedules to meet the rising demand.
In August, the FAA reported that it had achieved its annual hiring goal of 1,500 controllers but still falls short by approximately 3,000 controllers compared to staffing targets.
A government watchdog had previously warned in June that critical air traffic control (ATC) facilities were facing significant staffing challenges, posing potential risks to air traffic operations.
During the summer of 2022, New York airports witnessed 41,498 flights that encountered delays partially attributable to air traffic control (ATC) staffing issues, as indicated in the report. The report also noted that staffing at N90 was at a mere 54%.
Throughout this year, the United States has witnessed a series of aviation incidents close to mid-air collisions, some of which could have had catastrophic consequences, seemingly stemming from controller errors.
The FAA currently employs 10,700 certified controllers, a slight increase from 10,578 in 2022, nearly identical to the figures for 2021, and a 10% decrease compared to 2012. To address shortages, controllers at several facilities are compelled to work mandatory overtime and endure six-day workweeks.