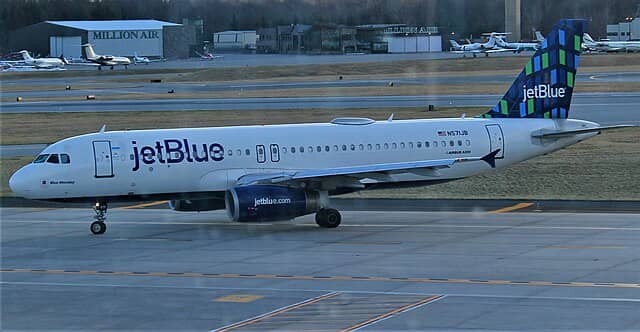 JetBlue is gearing up for an expansion of its transatlantic service in 2024. The new flights, which are scheduled to commence in March and April, will see Boston play a key role in the airline's overseas growth. The airline's latest announcement reveals plans to introduce seasonal service from Boston and New York to Dublin, along with service from New York to Edinburgh. 
Additionally, in 2024, JetBlue will offer year-round service from Boston to Paris. These developments mark Dublin and Edinburgh as the airline's fourth and fifth transatlantic markets. Currently, JetBlue provides daily nonstop service from Boston to London and Amsterdam, as well as daily nonstop service from New York to London, Paris, and Amsterdam.
Boston Airport Cab's CEO, Abdul Kader, expressed happiness about this development. "More international flight would mean more jobs in the professional car service sector in Boston. International travelers with more luggage and children often prefer private car services compared to regular Boston local transfer seekers who go for ride-hailing apps." 
JetBlue officials announced in a press release that the much-anticipated service from Boston to Paris Charles de Gaulle Airport is scheduled to commence on April 3, 2024. JetBlue, the largest carrier at Logan Airport, initially revealed plans for new Paris service from New York and Boston in 2022, stating that both routes would start in 2023. However, when the New York to Paris service launched in June, the airline subsequently announced that the Boston to Paris service would now debut in 2024.
Operation Schedule for Logan airport to Dublin Airport
March 13, 2024 – September 30, 2024
Departure Time at Logan Airport: 10:30 p.m
Arrival time at Dublin: 8:45 a.m Next day
Operation Schedule for Logan airport to Paris Airport
Departure Time at Logan Airport: 7:30 p.m.
Arrival time at Dublin: 9:15 a.m Next day